Kelowna Cooling Contractor
Today with the increase in the demand for air conditioners in Kelowna, it is important to find a qualified air conditioning service and repair company. You should know a company who will take the time to listen to your wants and needs and design a unique solution to fit your home or office.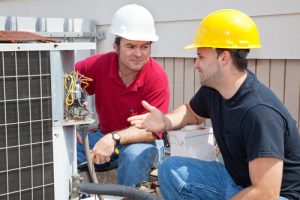 You are concerned about after sales, particularly if the warranty time has expired. In case you are living in a busy city center, the task of obtaining a good air conditioning service firm is not easy for you. Here, you can depend on air conditioning service Kelowna. 
When repairing and maintaining the HVAC unit, the only expert should be taken in order eliminate any risk of improper wiring or the faulty diagnosis. Air conditioning repair professionals can ensure that your condensers, AC filters, ducts, internal wiring are replaced for best possible service. They can repair or replace AC filters, ducts, condensers, internal wiring if needed and clean them for the excellent performance.
These experts help to make the unit in a good state and proper operating condition so that it can run entire year long without getting any trouble. By keeping dirt, mud, pollen, and debris out of your air conditioning unit, will give it an extended and good life that will guarantee you spend less on energy bills. Air conditioning service Kelowna technicians provide exceptional services when it comes to air conditioning installations, air conditioning services, system replacement, tune-up, and installation.
Why hire the service of experienced air conditioning service Kelowna technicians
To achieve your desired intention of finding a firm and efficient service, you will need to stick to the basics from the very on start. Firstly, you must stress on experience part while considering choosing an air conditioning service provider. An experienced company will have crossed several hurdles and solved several many problems in the course of their service career, which a new service company might lack. On account of the experience they have, they can provide you with prompt and cost-effective solutions; they also provide a broad range of other services will save your service cost greatly. They will also tell you the specific nature of the issue and without beating around the bush, that's how they have remained succeeding in business for years and catering to a large client base.
A qualified service firm have experienced and efficient technicians and service engineers who are well paid. A newly formed company may not have the base or the leverage to pay good enough to employ qualified service personnel; with the result, you will be jumping from one problem to the next. The simple reason being that the skills of qualified service personnel cannot be matched with whom who is not qualified. These qualified service personnel hold a great deal of expertise in their field and will handle your air condition with care and will do a good and complete job.
The experienced service company will always be at par with market rates with regards to costs and billings. They are not interested in shortcuts and fast gains; on the contrary, they are more interested in providing quality services and superior products having a guarantee. A new comer in this regard will not be able to provide this type of after sales assurance and guarantee. 
Air conditioning Kelowna technicians provide heating and also cooling services for either commercial or residential properties in Kelowna, Vernon, and Penticton regions. Whether your HVAC system requires repairs, replacing or general tune-ups, maintenance, duct cleaning or renovation to an existing system. We are a renowned HVAC contractor offering best services like heating and cooling installation, repair services, furnace installation, central air systems, boiler repair, heat pumps & water heater installation services in Kelowna and its neighboring region.