Kelowna Heating Contractors
The Best Kelowna Heating Contractor
Are you looking for the best Kelowna heating contractors? Our company offers the heating and cooling services all year round. Your search for the most reliable heating company in Kelowna should not stress you,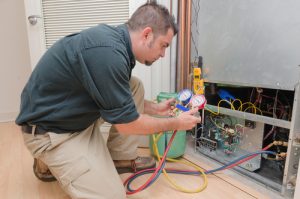 call us for Kelowna heating services and we will be there in minutes to help you get the air conditioner working.
We can repair or install any residential or commercial heating unit. The different brands of air conditioners available in the market tend to develop complications on specific parts
In order to get your system up and running within a short period, you need to work with experts who have prior knowledge and experience in working with different heating units in Kelowna.
Why we are the best Kelowna heating contractor
Fair pricing
We offer the most competitive quotes in the industry. There are no hidden charges in our service delivery. The amount you will see indicated on the quote will be the only money you will have to pay. It is necessary to hire a company which can make you realize value for your money. If you decide to work with us, you are assured value for money and even save. We offer our services at the most competitive rates
but we do not compromise on the quality.
     2. Both residential and commercial heating services
It does not matter the heating services you would like to access. We offer both residential and commercial heating services. It is just upon you to call us and we will respond to your call fast. In the case of residential, we will install for you the most energy efficient unit. There are some units which are powerful and
they work well in large rooms such as industrial set ups. We can help you have the best system in place. Our highly experienced professionals are always looking for ways they can assure you the best services.
    3. Highly qualified heating contractors
We carry out background checks to ensure the professionals we are about to introduce to our team are highly qualified. You have highly vetted professionals who will handle any project with the seriousness it deserves, if you are looking for a way you can be assured great services, then you need to work with us. All our professionals have been fully licensed and insured. You can have your heating system repaired with peace of mind because in case of any incident, our experts will swing into action to offer you the best services.
    4. Customer satisfaction guaranteed
In our residential, commercial and industrial heating services in Kelowna we ensure the quality of services is second to none. You will be impressed if you can have a look at our customer ratings. Before we leave any project, we ensure we have met the highest quality possible. We are ready to carry out tests to ensure the
system is working well before we can leave your premises. Quick turnaround time is guaranteed upon calling us. There is no point of letting your industrial system out of service for long because it can expose you to losses.
Call us today and we will ensure your heating unit is back to operation as soon as possible.